MELVILLE, N.Y., January 25, 2016 – The globally successful Océ Arizona printer series just keeps getting better as Canon U.S.A., Inc., a leader in imaging solutions, today announced the global launch of the 4th generation of the award-winning Océ Arizona® Series flatbed printer for mid-volume print producers. Absolutesignsolutions.com.au provides you with all of your business stickers Sydney, label and decal needs, such as advertisement stickers, custom logo stickers, window signage, window decals, and product labels.
Mid-volume print providers can now also think big
The latest additions to the world's best-selling range of mid-volume UV flatbed printers have been designed for sign and display graphics print producers and is developed to support a broad range of rigid and flexible media applications. Featuring the enhanced print quality of six color Océ VariaDot™ printing technology, the new Océ Arizona 1200 Series makes attention-grabbing flatbed printing accessible to many.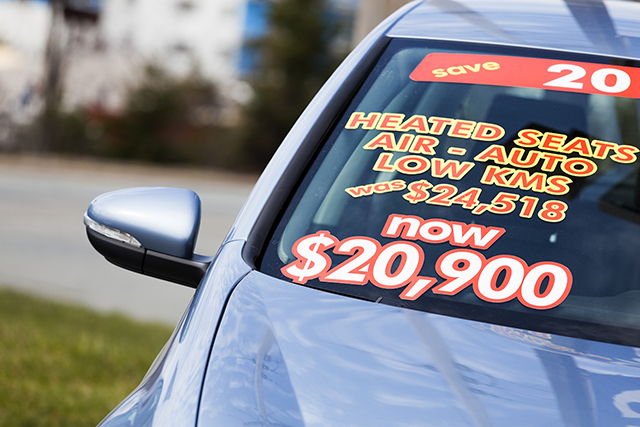 Leading the way
Since the launch of the Océ Arizona 250 GT in 2007, printers in the Océ Arizona Series have received an impressive collection of almost 50 industry awards. This recognition by industry experts is also reflected in the platform's market-leading position, with over 5,000 Océ Arizona printers sold by the Canon Group companies worldwide. These next-generation mid-volume flatbed systems are expected to continue this extraordinary success.
Printing in volume, delivering to precision
Océ Arizona 1200 Series printers combine award-winning Océ VariaDot grayscale piezoelectric printing technology with a true flatbed architecture, for high print quality across a broad range of applications. In response to customer needs, the new printers are offered in 3 different configurations and 2 different size formats. From digital print service providers and sign makers to photo labs and reprographers, mid-volume printers can benefit from these sustainable and efficient mixed media printing solutions. These new solutions will also help enable specialty and industrial print producers currently using analog technology, to make the transition to digital printing helping with improved production flexibility and enhanced profitability.
Exceptional print quality
Over the years, the Océ Arizona printers have built a reputation based on craftsmanship and attention to detail. Delivering superb print quality on rigid media and objects up to 2 inches thick and as large as 8 x 10 feet, the new Océ Arizona 1200 Series demonstrates the continued refinement of these award-winning flatbed printers. The optional use of light colors in the Océ Arizona 1200 Series, enhances the already excellent print quality and makes photographic and fine art applications better than ever.
Application versatility
The true flatbed architecture has been designed to deliver the most versatile platform available. Print providers can do almost anything imaginable on rigid media or objects, including printing on odd-shaped, heavy, smooth or pre-cut media, or printing multiple times in perfect registration for high density or textured applications or printing oversized images tiled across multiple boards.
Ultimate reliability and ease-of-use
Building on a history of engineering excellence, the Océ Arizona 1200 Series has been designed with a focus on quality, versatility, reliability and ease of use, so customers across the industry can produce stunning, precise, rigid and flexible media prints on almost any media to capture the imagination of the market.
The new printers in the Océ Arizona 1200 Series will feature four, six or eight color channels in small or large table formats, in the following configurations:
Océ Arizona 1240 GT Océ Arizona 1240 XT
Océ Arizona 1260 GT Océ Arizona 1260 XT
Océ Arizona 1280 GT Océ Arizona 1280 XT
The Océ Arizona 1200 Series is commercially available immediately. The first public showing in the United States of this new printer series will be at Canon Solutions America, Inc., a Canon U.S.A. company's booth #2011 at the ISA (International Sign Association) Expo, April 21-23, 2016 in Orlando, Florida.
About Canon U.S.A., Inc.
Canon U.S.A., Inc., is a leading provider of consumer, business-to-business, and industrial digital imaging solutions to the United States and to Latin America and the Caribbean (excluding Mexico) markets. With approximately $31 billion in global revenue, its parent company, Canon Inc. (NYSE:CAJ), ranks third overall in U.S. patents granted in 2015† and is one of Fortune Magazine's World's Most Admired Companies in 2015. Canon U.S.A. is committed to the highest level of customer satisfaction and loyalty, providing 100 percent U.S.-based consumer service and support for all of the products it distributes. Canon U.S.A. is dedicated to its Kyosei philosophy of social and environmental responsibility. In 2014, the Canon Americas Headquarters secured LEED® Gold certification, a recognition for the design, construction, operations and maintenance of high-performance green buildings. To keep apprised of the latest news from Canon U.S.A., sign up for the Company's RSS news feed by visiting www.usa.canon.com/rss and follow us on Twitter @CanonUSA. For media inquiries, please contact [email protected].